White Feather Cab India Pvt. Ltd. is professionally managed and finely attuned to the needs of the business traveler. Well maintained vehicles, the warmth of personalized attention and consistency of service will keep you coming back to us. In our cars/coaches you will find everything you need for a comfortable and safe ride.
Corporate tariff is reasonable and designed for a long lasting relationship. A 24 hours 'Yes Sir' service is maintained 365 days a year. Special coordination and systems are in place for handling large requirements like conferences and delegations.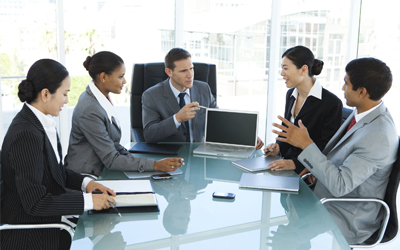 Started in 2000, we operate a fleet of over 250 cars and 40 coaches, and all our chauffeurs are in uniform and professionally trained to provide the highest standards of service in the industry. Fluent English speaking chauffeurs are also provided on request. We also conduct specialized training programs for our chauffeurs where we emphasize train them as per the overall service standards expected by our discerning corporate VIP clients.
We have one of the largest fleets in India comprising of brand new Mercedes S-Class, Mercedes E-Class, Toyota Camry, Honda Accord, Honda CRV, Toyota Corolla, Toyota Innova, Ford Endeavor, Maruti Baleno, Ford Ikon, Tata Indigo, swift desire, Toyota Fortuner,BMW 7 & 5 Series and Luxury Vans like Toyota Commuter, Mercedes Viano , Volkswagen Crafter and Toyota Coaster. We also have a fleet of Volvo, Isuzu, Tata, Jcbl. Force coaches starting from 9 to 45 seated. All our cars/coaches come equipped with Tissue paper, Front Rear seat belts, Stereo system, Daily newspaper magazine, Fire Extinguisher, Torch, First Aid safety kit and Umbrella.
CAR/COACH CLEANLINESS By virtue of our experience of running over 250 cars 40 coaches, we understand the requirements and expectations of the discerning guest. We put in place systems and resources to ensure every car for every assignment for every guest comes in a spic and span condition. The best equipment and materials are utilized to ensure that these cars maintain their appeal CAR MAINTENANCE We have a complete maintenance dept with systems in place to ensure preventive maintenance is done at the right intervals to deliver a trouble free experience to guests.
Nation-wide network : New Delhi, Mumbai, Pune, Kolkata, Chennai, Bangalore, Cochin, Hyderabad, Ahmadabad, Lucknow, Chandigarh, Amritsar, Ludhiana, Agra, Jaipur, Udaipur, Aurangabad.
Centralized Reservation Dispatch Operations:
Our office is open 24 Hours a day, 365 days a year and you can send us your job/booking request at any time by means of E-mail (booking@volvocoaches.com, enquiry@volvocoaches.com), Telephone (+91-9811386374). We are at your service Round-the-Clock! For your convenience, we have centralized all the bookings as well as invoicing for all Indian cities at our head office in New Delhi.